The Rise and Progress of Religion in the Soul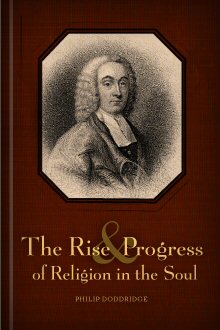 Overview
I have been solicitous that this little treatise might, if possible, be useful to all its readers, and contain something suitable to each. ... I will first suppose myself addressing one of the vast number of thoughtless creatures who have hitherto been utterly unconcerned about religion, and will try what can be done, by all plainness and earnestness of address, to awaken him from this fatal lethargy ... This will naturally lead to a view of the need we have of the influences of the blessed Spirit to assist us in the important and difficult work of the true Christian. ... In an humble dependence on which, I shall then enter on the consideration of several cases which often occur in the Christian life, in which particular addresses to the conscience may be requisite and useful.
Product Details
Title: The Rise and Progress of Religion in the Soul
Author: Philip Doddridge
Publisher: American Tract Society
Publication Date: 1999
Reviews
What other people are saying about The Rise and Progress of Religion in the Soul.