English Standard Version (ESV)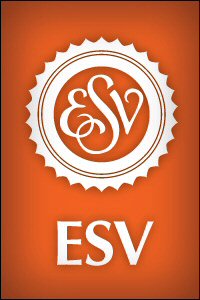 Overview
The English Standard Version™ is founded on the conviction that the words of the Bible are the very words of God. And because the words themselves—not just the thoughts or ideas—are inspired by God, each word must be translated with the greatest precision and accuracy. As Jesus Himself stressed, "Man shall not live by bread alone, but by every word that proceeds from the mouth of God" (Matt. 4:4).
This passion for God's Word is the driving force behind the translation of the ESV™ Bible. The English Standard Version™ does not try to "improve" on the original in light of today's culture or by using trendy language. Instead, the utmost care has been taken to express God's Word in English that most closely captures the meaning of the original, with understandability, beauty, and impact.
Title: English Standard Version (ESV)
Publisher: Crossway
Publication Date: 2016
Includes Old Testament and New Testament
Reviews
What other people are saying about English Standard Version (ESV).