1890 Darby Bible (DBY)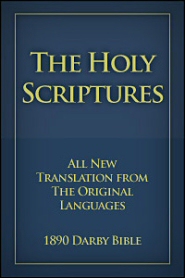 Overview
As an ex-Anglican minister and the founder of the Plymouth Brethren, Darby's influence started the Niagara Conferences, which were the beginnings of prophetically-oriented Bible conferences in America. First published in 1890, this translation comes after Darby's understanding of the original languages matured during the writing of his French and German translations of the Bible.
Product Details
Title: 1890 Darby Bible (DBY)
Author: John Nelson Darby
Publisher: Logos Research Systems
Publication Date: 1996
Reviews
What other people are saying about 1890 Darby Bible (DBY).