The Joy of Knowing God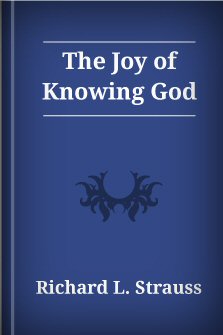 Overview
Getting to know God could be the single most important issue in the Christian's life. This book will help you to Know Him. It is practical and easy to understand and apply to your daily life.
Product Details
Title: The Joy of Knowing God
Author: Richard L. Strauss
Publisher: Logos Research Systems
Publication Date: 1984
Reviews
What other people are saying about The Joy of Knowing God.