The Imitation of Christ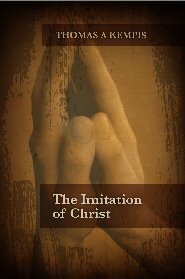 Overview
What does it mean to be a Christian? According to Thomas à Kempis, the Christian must completely imitate the life and example of Jesus Christ. In this classic treasure of Christian instruction, Thomas à Kempis challenges the believer to look intently upon the life of Christ and live in the pattern He established. This spiritual manual begins with the proper outward expressions of faith, moving quickly to the instruction of the reader's spiritual formation. All the while insisting that true imitation of Christ can only occur when the heart and mind are united to Christ.
Product Details
Title: The Imitation of Christ
Author: Thomas à Kempis
Publisher: Logos Research Systems
Publication Date: 1996
Pages: 284
Reviews
What other people are saying about The Imitation of Christ.