MacArthur Bible Studies: Revelation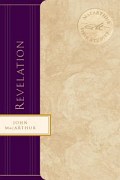 Overview
God is in control of all the events of human history, and trough evil often seems pervasive and wicked men all-powerful, their ultimate doom is certain. Christ will come in glory to judge and rule, and when He does, faithful Christians will be proclaimed as victorious. That is the message of this fascinating revelation from Jesus Himself.
Product Details
Title: Revelation
Author: John MacArthur
Series: MacArthur Bible Studies
Publisher: Thomas Nelson
Publication Date: 2001
Reviews
What other people are saying about MacArthur Bible Studies: Revelation.