Israel's Kings Timeline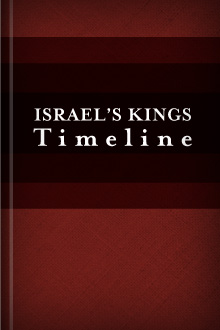 See the succession of Israel's kings at a glance. We've curated timelines of Israel's monarchy from resources like Handbook of Biblical Chronology, The Companion Bible, and The Archaeological Encyclopedia of the Holy Land. These easy-to-understand charts distinguish between the united and divided kingdoms, as well as the kingdoms of Israel and Judah. Consult this timeline when reading passages from the books of Samuel, Kings, and Chronicles, and understand the biblical narrative better than ever.
Reviews
What other people are saying about Israel's Kings Timeline.