Old Testament Prophets Timeline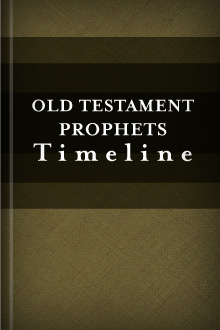 See the chronology of Israel's prophets at a glance. We've curated timelines from resources like The Collegeville Bible Timeline, J.E. Smith's Old Testament Survey Series, and J.C. Whitcomb's Chart of Old Testament Prophets and Kings. These easy-to-understand charts name major and minor prophets, display the years of their ministries, and let you see which prophets were ministering at the same time. Consult this timeline when reading prophetic books and understand the biblical narrative better than ever.
Reviews
What other people are saying about Old Testament Prophets Timeline.