Revised Common Lectionary Daily Readings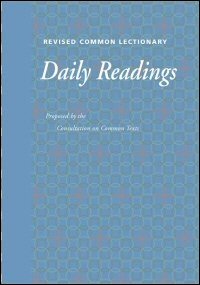 Overview
The Revised Common Lectionary Daily Readings promotes the relationship between the readings on weekdays and Sundays, preparing followers for the Sunday readings and helping the Sunday readings to remain on the Christian's mind and heart throughout the week. Each daily citation is listed with a suggested Psalm or canticle, followed by the two suggested readings for the day.
Note: This edition of the Revised Common Lectionary Daily Readings is only available for Logos 4 and higher. It cannot be used in Libronix 3.0 or earlier.
Key Features
Complete three-year cycle of readings from the Revised Common Lectionary
Lectionary automatically opens to the current week
Great for deeper Bible study and sermon preparation
Product Details
Title: Revised Common Lectionary: Daily Readings
Publisher: Logos Bible Software
Publication Date: 2009
Reviews
What other people are saying about Revised Common Lectionary Daily Readings.