Church History Timeline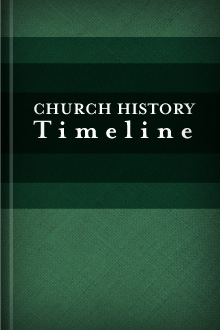 Understand early church history at a glance. This helpful timeline divides the history of the church into major eras like the Apostolic Age, Apostolic Fathers, and Ante-Nicene Fathers. Each era includes the ability to collapse or expand so you can isolate the period you are studying. Major figures like Augustine of Antioch receive extra attention with abbreviated chronologies of their lives.
Reviews
What other people are saying about Church History Timeline.