Clementine Vulgate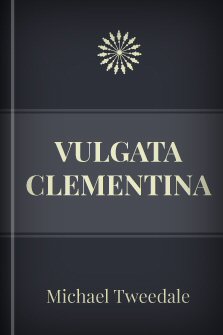 Overview
Commissioned by Pope Damasus I and prepared c. AD 383–405, Jerome's Vulgate rapidly became the standard version of the Bible in the West and remained so for centuries. The Clementine Vulgate is the official edition of the Latin Vulgate, corrected and standardized following the Council of Trent and promulgated in 1592 by Pope Clement VIII.
Visit the Clementine Vulgate Text Project at http://vulsearch.sourceforge.net/gettext.html to find out more about the creation of this text.
Product Details
Title: Clementine Vulgate
Author: Michael Tweedale
Publisher: Logos Research Systems
Publication Date: 2005
Reviews
What other people are saying about Clementine Vulgate.