The Reformers: Lectures Delivered in St. James' Church, Paisley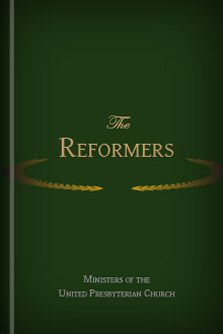 James Maclehose and Sons
, 1885
Overview
The Reformers contains nine lectures on notable Reformers by nine different lecturers originally delivered in St. James Church, Paisley. The selection made from among the Reformers was determined by the desire to trace the general history of the Reformation, from its distant beginnings in Wycliffe and Huss, down to its accomplishment by Luther and its formulation by Calvin, taking into account by the way of kindred upheavals as represented by Savonarola, and the influence of the Renaissance as represented by Erasmus; and then to sketch the peculiar history of the Scottish Reformation from its earlier and later precursors, through its two most illustrious martyrs, to its consummation under John Knox. The lectures are as follows:
Wycliffe, by Joseph Corbett
Huss, by Daniel M'Lean
Savonarola, by John Meiklejohn
Luther, by Matthew Muir Dickie
Calvin, by James Orr
Lollards of Kyle and Other Precursors of the Scottish Reformation, by William Dickie
Patrick Hamilton and George Wishart, by James Kidd
John Knox, by James Brown
Product Details
Title: The Reformers
Authors: Ministers of the United Presbyterian Church
Publisher: James Maclehose & Sons
Publication Date: 1885
Pages: 470
About James Orr
James Orr (1844–1913) was minister of the East Bank United Presbyterian Church in Hawick, Scotland, from 1874–1891, and professor of church history in the Theological College of the United Presbyterian Church of Scotland from 1874–1901. From 1901, he was professor of apologetics and theology at Glasgow College of the United Free Church. He was among the chief promoters for the union between the Free and United Presbyterian Churches in Scotland. He lectured at seminaries all over the world and was a prolific writer and editor.
Orr served as the editor for the International Standard Bible Encyclopedia, 1915 Edition, contributed four volumes to the The Pulpit Commentary, and is featured in The Fundamentals (4 vols.).
Reviews
What other people are saying about The Reformers: Lectures Delivered in St. James' Church, Paisley.