Revelation and Inspiration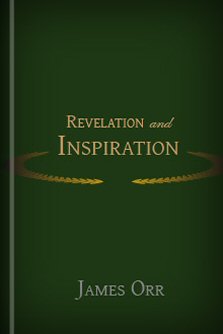 Charles Scribner's Sons
, 1910
Overview
This volume contains 10 essays that focus on three areas of study that help solidify the proper understanding and appreciation of revelation and inspiration in conjunction with the Bible: a positive view of the structure of the Bible, the recognition of a true supernatural revelation in its history, and a belief, in accordance with the teaching of Christ and His apostles, in the inspiration of the record. Essays include:
Revelation and Inspiration in Current Thought—Modern Standpoints
Naturalistic Schemes of Revelation—Scope and Limits of Natural Revelation
Need of Special Revelation—Biblical and Ethnic Revelation
Revelation and History—Forms of Special Revelation
Forms of Revelation (Continued): Prophecy—Difficulties of Revelation
The Element of Miracle in Revelation
Jesus Christ—The Supreme Revealer and Supreme Miracle
Revelation and Its Record—Inspiration
Inspiration—The Scriptural Claims
Inspiration—Results for Doctrine of Holy Scripture
Product Details
Title: Revelation and Inspiration
Author: James Orr
Publisher: Charles Scribner's Sons
Publication Date: 1910
Pages: 224
About James Orr
James Orr (1844–1913) was minister of the East Bank United Presbyterian Church in Hawick, Scotland, from 1874–1891, and professor of church history in the Theological College of the United Presbyterian Church of Scotland from 1874–1901. From 1901, he was professor of apologetics and theology at Glasgow College of the United Free Church. He was among the chief promoters for the union between the Free and United Presbyterian Churches in Scotland. He lectured at seminaries all over the world and was a prolific writer and editor.
Orr served as the editor for the International Standard Bible Encyclopedia, 1915 Edition, contributed four volumes to the The Pulpit Commentary, and is featured in The Fundamentals (4 vols.).
Reviews
What other people are saying about Revelation and Inspiration.