Freedom and the Churches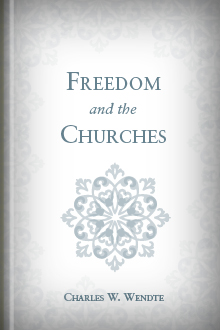 American Unitarian Association
, 1913
In this collection of papers on churches' contributions to liberty, Rauschenbusch presents the Baptist contribution, emphasizing their focus on both religious and civil liberty. He points out that their reaction to previous coercion led to extreme individualism, which he argues should be modified so Baptist churches can meet modern social needs. This collection also includes writings from other authors on Methodist, Reformed, Jewish, and other contributors to freedom.
About Walter Rauschenbusch
Walter Rauschenbusch (1861–1918) was a Baptist pastor and important figure in the Social Gospel movement. He co-founded The Brotherhood of the Kingdom, a group of thinkers advocating social change. His writings influenced Martin Luther King Jr., Desmond Tutu, and multiple social justice ministries.
Reviews
What other people are saying about Freedom and the Churches.