The Path of Labor: Christianity and the World's Workers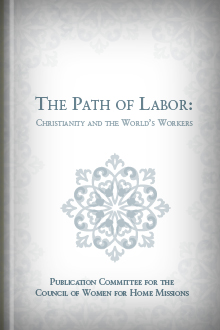 Council of Women for Home Missions
, 1918
This volume examines the relationship between Christianity and labor. After chapters from other contributors on specific aspects of labor in the early twentieth century, Rauschenbusch's closing chapter addresses the importance of social change being based on Christianity. He covers the history of labor and the specific challenges of modern conditions, describing both the church's efforts to reach working people and needs for additional service.
About Walter Rauschenbusch
Walter Rauschenbusch (1861–1918) was a Baptist pastor and important figure in the Social Gospel movement. He co-founded The Brotherhood of the Kingdom, a group of thinkers advocating social change. His writings influenced Martin Luther King Jr., Desmond Tutu, and multiple social justice ministries.
Reviews
What other people are saying about The Path of Labor: Christianity and the World's Workers.