The Social Principles of Jesus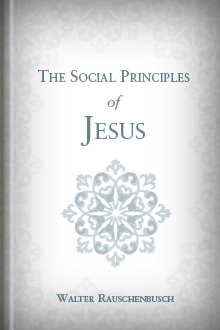 National Board of the Young Women's Christian Associations
, 1916
This volume, written for college study groups, gives an accessible introduction to Jesus' social teaching and the principles that churches should follow. In each chapter, Rauschenbusch explores key passages, provides thoughtful study questions, and draws conclusions. After showing how Jesus' teaching applies to our views of humanity, the family, leadership, private property, and more, he challenges readers to social action.
About Walter Rauschenbusch
Walter Rauschenbusch (1861–1918) was a Baptist pastor and important figure in the Social Gospel movement. He co-founded The Brotherhood of the Kingdom, a group of thinkers advocating social change. His writings influenced Martin Luther King Jr., Desmond Tutu, and multiple social justice ministries.
Reviews
What other people are saying about The Social Principles of Jesus.