Paradise Lost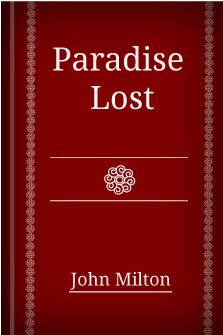 Overview
Explore the masterwork of seventeenth-century poet, polemicist, and man of letters, John Milton. Paradise Lost is a controversial work that has shaped Western conceptions of angels, demons, Satan, and God. It has been simultaneously venerated and denounced through the centuries. This sweeping epic poem explores the biblical story of the fall of Man and the origin of evil, including the temptation of Adam and Eve, and their expulsion from paradise in the Garden of Eden. Published in 1674, the poem contains over ten thousand lines of blank verse, and helped to establish Milton's reputation as one of the greatest English poets.
Product Details
Title: Paradise Lost
Author: John Milton
Publication Date: 1674
Pages: 400
Reviews
What other people are saying about Paradise Lost.