The Life of Lives: Further Studies in the Life of Christ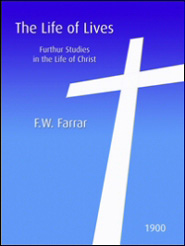 Dodd, Mead and Company
, 1900
Overview
Farrar's follow-up work to the popular Life of Christ. provides further application of Christ' s life and teachings to today's Christian. Special attention is given to Jesus' external influences: education, home life, and political dynamics of the world in which he lived. Contrary to a typical commentary, this book looks at Christ's life from a topical angle.
Product Details
Author: F.W. Farrar
Publication Date: 1900
Pages: 461
Reviews
What other people are saying about The Life of Lives: Further Studies in the Life of Christ.