The Trial and Death of Jesus Christ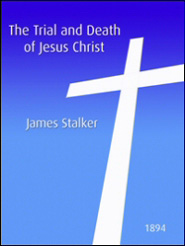 Overview
Beginning in Gethsemane, this resource analyzes Jesus' trial and crucifixion. Stalker's work is applicable and enjoyable because it reads more like a novel than a commentary. The author's eloquent style provides a great companion to any Bible study of the events leading to Jesus' death.
This resource is also available as part of the Selected Works on the Life of Christ (6 Volumes) collection.
Product Details
Title: The Trial and Death of Jesus Christ
Author: James Stalker
Publisher: Logos Research Systems, Inc.
Publication Date: 1984
Pages: 185
Reviews
What other people are saying about The Trial and Death of Jesus Christ.