Baker Science and Religion Collection (3 vols.)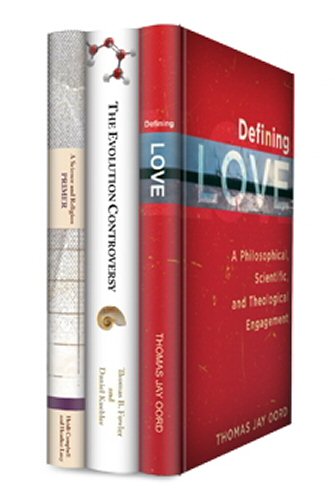 Overview
The Baker Science and Religion Collection delves into the complex relationship between religion and science, and its connection to how we see ourselves. Presenting various sides of the science-religion debate, this collection looks at the history of the argument, the topic of evolution, and the idea of human goodness and its place in scientific research. With helpful features such as encyclopedia-style entries, technical glossaries, and comprehensive bibliographies, these volumes are a useful resource for professors, students, theologians, and others engaged in the science-religion debate.
In the Logos editions, these valuable volumes are enhanced by amazing functionality. Scripture citations link directly to English translations, and important terms link to dictionaries, encyclopedias, and a wealth of other resources in your digital library. Perform powerful searches to find exactly what you're looking for. Take the discussion with you using tablet and mobile apps. With Logos Bible Software, the most efficient and comprehensive research tools are in one place, so you get the most out of your study.
Key Features
Explores the relationship between science and religion from a variety of perspectives
Presents scientific findings, educational materials, and theological interpretation
Offers resources for further research
Individual Titles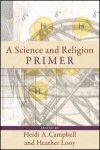 Explore the nuanced relationship between science and religion with this primer assembled by Heidi Campbell and Heather Looy. Campbell and Looy facilitate a respectful, intelligent conversation in this landmark work that is simultaneously an encyclopedia, annotated bibliography, and survey. Contributors include Celia Deane-Drummond of the University of Chester, Peter Harrison of the University of Oxford, and Nancey Murphy of Fuller Theological Seminary.
The book also includes an A–Z list of entries dealing with a variety of philosophical, historical, scientific, and theological concepts. Each entry is divided into three parts: a brief summary and definition of the concept, a key points and challenges section that identifies significant issues, and a "discussion partners" section that lists key related readings.
An excellent collection of essays on the relationship between science and religion, nicely mirroring the current reach of science and religion scholarship. A very handy reference guide for both scholars and laypersons.
—David C. Lindberg, Hilldale Professor Emeritus, history of science, University of Wisconsin-Madison
This new book by Campbell and Looy provides an excellent point of entry into the burgeoning international dialogue on science and religion. The introductory essays are from leaders in the field and will give newcomers a clear sense of the background issues that shape the current discussion.
—F. LeRon Shults, professor of theology, University of Agder Institute for Religion
Heidi Campbell is assistant professor of communication at Texas A&M University in College Station, Texas. She has a PhD from the University of Edinburgh, Scotland. She is the author of Exploring Religious Community Online, has written numerous articles and encyclopedia entries, and participated in the Sir John Templeton Oxford Seminars in Science and Christianity.
Heather Looy is professor of psychology at The King's University College in Alberta, Canada. She has a PhD from McMaster University. She specializes in biopsychology, participated in the Sir John Templeton Oxford Seminars in Science and Christianity, and is an active researcher and writer.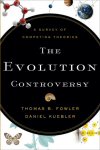 In this volume, Thomas B. Fowler and Daniel Kuebler present various sides of the debate about evolution. Fowler and Kuebler trace evolution's development from the ancient Greeks to the present and critique four leading schools of thought: Neo-Darwinism, Creationism, Intelligent Design, and Meta-Darwinism. They help readers understand, learn, and master the content, with numerous diagrams, tables, and comparison charts. They also include a technical glossary and helpful bibliography for further research.
This in-depth, balanced primer will appeal to professors, students, and general readers, and it will find its niche in biology, philosophy, and theology courses, as well as interdisciplinary classes on science and religion.
The authors provide an invaluable service by clearing away many of the misrepresentations. . . . [They have] largely succeeded in their quest to present all of the views as objectively as possible.
—Tim Challies, American Theological Inquiry
The Evolution Controversy takes a dispassionate, scrupulously honest look at the main schools of thought on the riveting question of how life originated. I recommend it to anyone who wants to understand the schools' strengths and weaknesses.
—Michael J. Behe, professor of biological sciences, Lehigh University,
Thomas B. Fowler is senior principal engineer at the Center for Information Technology and Telecommunications at Noblis, a non-profit consulting firm working in the public interest in Falls Church, Virginia. He is also an adjunct instructor at George Mason University and Christendom College. He holds a ScD from George Washington University
Daniel Kuebler is assistant professor of biology at Franciscan University of Steubenville in Steubenville, Ohio. He has written a number of articles for scientific journals, as well as for the National Catholic Register. He earned a PhD from the University of California, Berkeley.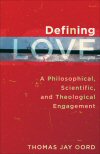 In this intriguing volume, esteemed theologian Thomas Jay Oord interprets scientific research and responds to the suggestion that human beings are innately selfish. Oord presents both the theological and philosophical standpoints, and provides a state-of-the-art overview of human love and altruism studies. Oord reviews major research and hypotheses related to love in the social, biological, and cosmological sciences, and provides a theological vision that accounts for the definition, forms, and recipients of love. Oord mounts a case for Christian agape and ultimately for an open, relational, and loving God.
A compelling example of interdisciplinary research useful to many. . . . The definition of love offered by Oord, as informed by the nuances of thought and research throughout the book, offers academic conversations on love a measure of specificity and clarity.
—David B. Ward, Koinonia Journal
In this extraordinary meditation on the forcefield of love, science, and theology, Tom Oord cuts through sentimentalism, reductionism, and dogmatism to start a fresh kind of conversation. The text presents some of the most exciting edges of contemporary science, bringing them into revelatory interchange with the most important questions of theology. But it also risks real answers. Consistently readable and generously teachable, Defining Love brings a strong and surprising voice to current questions about divine power, the gift, creation, and cosmology.
—Catherine Keller, professor of theology, Theological School of Drew University
Thomas Jay Oord received his PhD from Claremont Graduate University. He is professor of theology and philosophy at Northwest Nazarene University in Nampa, Idaho, and is ordained in the Church of the Nazarene. He is the author of Science of Love and the editor of Altruism Reader.
Reviews
What other people are saying about Baker Science and Religion Collection (3 vols.).