Gleanings from Ruth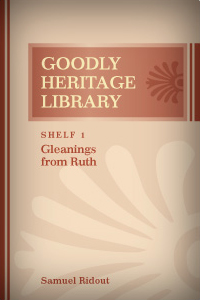 Overview
Rich treasures of the gospel await to be found in the book of Ruth. This is a wonderful devotional commentary.
These pages are but "gleanings" in a field whose golden grain is offered to us with a largeness of heart and a freedom of which that of Boaz was but a type. That they may stir to fresh zeal in the searching of Scripture which will be most richly rewarded, is the prayer of the writer.
Product Details
Title: Gleanings from Ruth
Author: Samuel Ridout
Publisher: Pleasant Places Press
Publication Date: 2004
Reviews
What other people are saying about Gleanings from Ruth.