Every Member Evangelism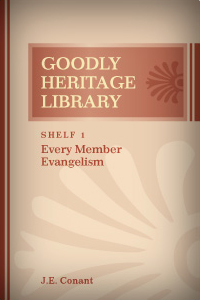 Overview
The burden of evangelism is a privilege that falls on every Christian and not just on the pastor or evangelist alone. A Biblical examination of evangelism and its application
The burden of evangelism is a privilege that falls on every Christian and not just on the pastor or evangelist alone. This enduring resource provides a biblical examination of evangelism and its application in the life of today's Christian.
Product Details
Title: Every Member Evangelism
Author: J. E. Conant
Publisher: Pleasant Places Press
Publication Date: 2004
Reviews
What other people are saying about Every Member Evangelism.