What Really Matters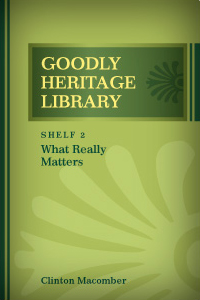 Overview
The book of Daniel is not just a book for children Bible class, nor just a book for prophecy students. It is more than this, and presents the priorities that a child of God should have in his or her life. Each chapter explains what is important, and develops a comprehensive discipleship course, leading to Christ-likeness.
Product Details
Title: What Really Matters
Author: Clinton A. Macomber
Publisher: Pleasant Places Press
Publication Date: 2005
Reviews
What other people are saying about What Really Matters.