Apprenticing for Eternity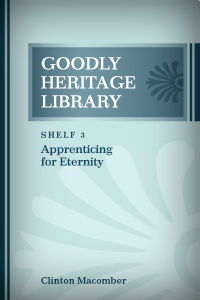 Overview
A commentary on the book of Revelation that points out our eternal purpose in the many jobs that God has waiting for us. Life on earth today is not just the art of surviving or getting riches, fame, or notice; it is all about getting ready to serve God in the eternal job He has waiting for us.
Product Details
Title: Apprenticing for Eternity
Author: Clinton A. Macomber
Publisher: Pleasant Places Press
Publication Date: 2005
Reviews
What other people are saying about Apprenticing for Eternity.