The Fear of the Lord: Discover the Key to Intimately Knowing God (audio)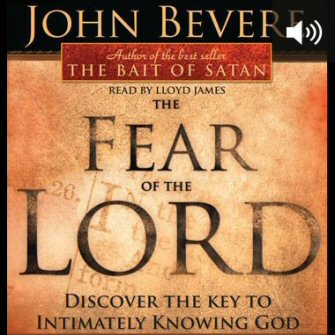 Overview
What is missing in your church, your prayers, and in your personal life? What will build a deeper intimacy in your relationship with God? What can make your life more purposeful and focused? What will transform you into a truly Spirit-led child of God? The fear of the Lord. Bevere exposes the need to fear God and challenges you to revere God anew in your worship and daily life. God longs to be known, and there is only one way to step into that deep intimacy and experience it fully. Now you can give God his due honor and reverence in a way that will revolutionize your life.
Key Features
Provides insight into building a deeper relationship with God
Encourages Christians to take action in their spiritual lives
Reveals the importance of the fear of the Lord
Contents of Print Edition
Wind from Heaven
Changed Glory
The Sermon of the Universe
Order, Glory, Judgment: Part I
Order, Glory, Judgment: Part II
A New Sanctuary
An Irreverent Offering
Delayed Judgment
The Coming Glory
The Restoration of His Glory
The Ability to See
From Glory to Glory
Friendship with God
The Blessings of Holy Fear
About John Bevere
John Bevere is passionate to see individuals deepen their intimacy with God and capture an eternal perspective. He is an international best-selling author with books numbering in the millions in print in over 40 languages. John reveals penetrating truths challenging you to encounter God on new levels with his award-winning teaching materials. He is also a popular conference speaker and host of The Messenger T.V. program, viewed in 216 nations.
Reviews
What other people are saying about The Fear of the Lord: Discover the Key to Intimately Knowing God (audio).