Grimm's Fairy Tales (audio)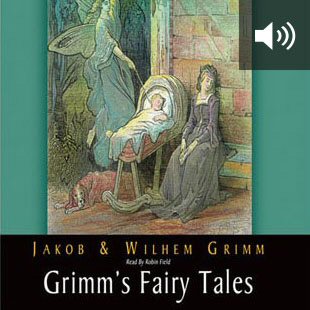 Overview
First published by brothers Wilhelm & Jakob Grimm in 1812 as a collection of retold Germanic folk stories, this collection of such well-known fairytales as Rapunzel and Sleeping Beauty transports listeners to a realm where "Once upon a time" often ends up "happily ever after," and where giants, princesses, kings, and fairies pursue power, find true love, have all sorts of magical adventures—and in the process reveal multifaceted truths about human nature.
Audiobooks add new dimension to your digital library. When you listen in Logos, your audiobooks sync across devices—pause a book anytime on your home computer, then pick up where you left off in your car or on your laptop. Listen on your lunch breaks, as a family, or as part of your personal devotional time. Tap into the power of Logos Bible Software in a whole new way.
Key Features
Presents classic German folklore
Includes original versions of familiar stories
Reveals fundamental aspects of human nature
About the Authors
Wilhelm Grimm (1786–1859) is the younger of the well-known German folklorists, the Brothers Grimm. He studied law at the University of Marburg in Germany but was best known as an author.
Jakob Grimm (1785–1863) is the older brother of Wilhelm Grimm, and the second half of the German folklore duo known as the Brothers Grimm. He was also a philologist and discovered what is now known as Grimm's Law, though he is best known for his fairy tales.
Reviews
What other people are saying about Grimm's Fairy Tales (audio).