The Kings of Judah and Israel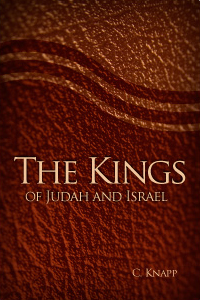 Overview
"It is the author's purpose in the following pages to review briefly the histories of the kings of Judah and Israel, as recorded in the inspired books of the Kings and Chronicles. These histories are given us in more or less detail, and do not read exactly the same in each book. God has surely a purpose in this, and it is the glory of saints to search out these matters, and to discover, if possible, why these differences exist. Contradiction there cannot be, for "there is one Spirit," and He who inspired the historian of the Kings controlled also and directed the pen of the chronicler."
—From the Introduction
Product Details
Title: The Kings of Judah and Israel
Author: Christopher Knapp
Publisher: Galaxie
Publication Date: 2004
Pages: 294
Reviews
What other people are saying about The Kings of Judah and Israel.