The Lord's Host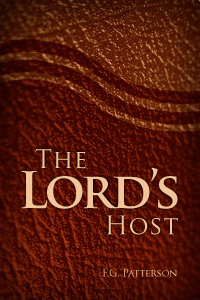 Overview
The Lord's Host, as of old with an earthly people, may fitly be used to distinguish those—now a spiritual people, whom He has redeemed. He has in His mighty love delivered them from the "world," the "flesh" and the "devil," through the redemption which He has wrought; putting them in full acceptance before God; an acceptance known and enjoyed by faith. This is the common lot of all who are His—of every child of God. "When he ascended up on high, he led captivity captive, and gave gifts unto men" (Eph. 4:8). He first went down into the condition into which sin had brought man; into the "lower parts of the earth," broke asunder the last stronghold of the enemy; led captive those who were captives to Satan, and so perfectly and completely delivered them, that He can now use them against the enemy as instruments of His power.
-From the Introduction
Product Details
Title: The Lord's Host
Author: F. G. Patterson
Publisher: Galaxie Software
Publication Date: 2004
Reviews
What other people are saying about The Lord's Host.