Eerdmans Stanley J. Grenz Collection (3 vols.)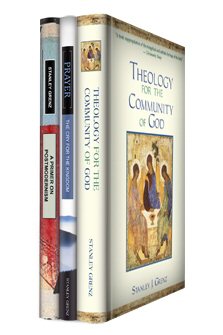 Overview
The Eerdmans Stanley J. Grenz Collection gathers three of the distinguished evangelical scholar's best works to provide insightful analysis and practical guidance on important aspects of theology and Christian life.
First, Grenz' A Primer on Postmodernism explores challenges presented to the church by the cultural shift from modernism to postmodernism, helping readers better understand exactly what postmodernism is, who its major figures are, and how its emergence must affect the way the church reaches this new generation. In Prayer, Grenz discusses petitionary prayer—showing it to be a crucial way for us to be involved with God's work in history. He also addresses crucial questions about prayer. Drawing from a wealth of experience and wisdom, he offers practical guidance for individuals and churches looking to deepen their prayer lives. Rounding off this collection is a work of systematic theology, Theology for the Community of God, which presents the traditional themes of Christian doctrine with an emphasis on the establishment of community.
With Logos Bible Software, these volumes are enhanced with cutting-edge research tools. Scripture citations appear on mouseover in your preferred English translation. Important terms link to dictionaries, encyclopedias, and a wealth of other resources in your digital library. Powerful topical searches help you find exactly what you're looking for. Tablet and mobile apps let you take the discussion with you. With Logos Bible Software, the most efficient and comprehensive research tools are in one place, so you get the most out of your study.
Key Features
Compiles three works by distinguished scholar, Stanley J. Grenz
Introduces postmodernism in detail
Includes a community oriented systematic theology
Individual Titles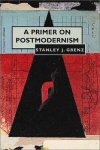 From the academy to pop culture, our society is in the throes of change rivaling the birth of modernity out of the decay of the Middle Ages. We are now moving from the modern to the postmodern.
But what is postmodernism? How did it arise? What characterizes the postmodern ethos? What is the postmodern mind and how does it differ from the modern mind? Who are its leading advocates? Most important of all, what challenges does this cultural shift present to the church, which must proclaim the gospel to the emerging postmodern generation?
Stanley Grenz here charts the postmodern landscape. He shows the threads that link art and architecture, philosophy and fiction, literary theory and television. He shows how the postmodern phenomenon has actually been in the making for a century and then introduces readers to the gurus of the postmodern mindset. What he offers here is truly an indispensable guide for understanding today's culture.
Clearly written and extremely useful.
—Dialogue & Alliance
Grenz has written the evangelical 'classic' on this subject.
—Internationale Zeitschriftenschau für Bibelwissenschaft und Grenzgebiete (IZBG)
Whether the church is willing to admit it or not, it is in the middle of a postmodern society. If the leaders of the church are serious about reaching out to this new generation, A Primer on Postmodernism is a must read.
—Reformed Review
Grenz's book is well-written in an engaging style that enables the reader to navigate through the ambiguous and disconcerting waters of postmodernism . . . This book is also well documented and provides a number of important sources benefiting anyone wishing to further pursue the ideas and figures discussed.
—Westminster Theological Journal

Bringing our needs and desires to God has always stood at the heart of Christian prayer. But why is petitioning God so important? In Prayer: The Cry for the Kingdom noted theologian Stanley Grenz points to petitionary prayer as a crucial way for us to be involved with God's work in history. At the center of such prayer, Grenz argues, is the cry to God that his kingdom might come into the world.
Grenz explores key questions that many Christians will ask: What does it mean to pray "according to God's will"? Should we persist in petitioning God for our needs? Does prayer really influence God? In the process of addressing these questions, Grenz offers practical guidance on praying effectively and challenges the contemporary church to recapture what it means to be a church that prays.
Revised and completely rewritten, Grenz's Prayer: The Cry for the Kingdom will help readers from every Christian tradition foster a richer personal and communal life of prayer.
A helpful guide for those who believe that prayer is a learned activity. . . . A great help for pastors, small group leaders, and youth ministers.
—Review & Expositor
We no longer live in a praying world . . . meanwhile, Christians pray. But if we are to continue to pray out of the center of our lives, and not just timidly or occasionally from the margins, we need to take deliberate measures to counter the dismissal and trivialization of prayer that characterize our culture . . . This book is such a measure, a deliberate counter to the assumptions of our culture that life is all about us, all about what we can do.
Eugene H. Peterson, translator, The Message (from the foreword)

This systematic theology represents the very best in evangelical theology. Stanley Grenz presents the traditional themes of Christian doctrine—God, humankind, Christ, the Holy Spirit, the church, and the last things—emphasizing God's central program for creation: the establishment of community. Masterfully blending biblical, historical, and contemporary concerns, Grenz's respected work provides a coherent vision of the faith that is both intellectually satisfying and expressible in Christian living.
A fresh reappropriation of the evangelical and Catholic heritage of the faith.
—Christianity Today
A significant contribution to systematic theology. . . . An excellent and indispensable textbook for courses in Christian theology.
—Francis Schüssler Fiorenza, Stillman Professor of Roman Catholic Theological Studies, Harvard Divinity School
Clear, well-informed, up-to-date, and firmly anchored in the mainstream of Christian wisdom. . . . An outstanding achievement.
—J.I. Packer, Board of Governors' Professor of Theology, Regent College
Theology for the Community of God signals a clear turning of the corner for evangelical systematics.
—Scottish Journal of Theology
About Stanley J. Grenz
Stanley J. Grenz (1950–2005) was Pioneer McDonald Professor of Theology at Carey Theological College, Vancouver, British Columbia, and professor of theological studies at Mars Hill Graduate School, Seattle, Washington. He authored over 25 books, including Rediscovering the Triune God and What Christians Really Believe and Why.
Reviews
What other people are saying about Eerdmans Stanley J. Grenz Collection (3 vols.).