Eerdmans John Polkinghorne Collection (2 vols.)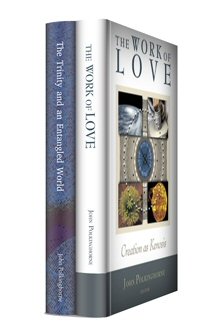 Overview
Get two works edited by a leading figure on the relationship between science and faith, John Polkinghorne. An accomplished physicist and theologian, Polkinghorne brings together the voices of scientists and theologians as they reveal the complementary relationship of theology and science. These books speak with authority, but also in a voice that clearly communicates to the non-expert.
In the Logos edition, the Eerdmans John Polkinghorne Collection is enhanced by amazing functionality. Scripture citations link directly to English translations, and important terms link to dictionaries, encyclopedias, and a wealth of other resources in your digital library. Perform powerful searches to find exactly what you're looking for. Take the discussion with you using tablet and mobile apps. With Logos Bible Software, the most efficient and comprehensive research tools are in one place, so you get the most out of your study.
Key Features
Brings together the voices of distinguished theologians and scientists
Reveals the complementary relationship of science and theology
Brings expert knowledge to non-expert readers
Individual Titles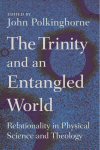 Twentieth-century science discovered that the physical world is profoundly relational—that, thanks to the phenomenon of quantum entanglement, there is a holistic connectivity at the deepest level of physical reality. This new way of comprehending the universe—which brings to mind the mystery at the heart of Trinitarian theology—has inspired 13 distinguished scholars from physics and theology to explore the role of relationality in both science and religion.
Besides containing insights from both expert scientists and theologians, The Trinity and an Entangled World considers the way in which these parallel insights can contribute to a harmonious dialogue between science and religion.

The development of kenotic ideas was one of the most important advances in theological thinking in the late twentieth century. In The Work of Love, 11 distinguished theologians and scientists discuss the kenotic view of creation, exploring the implications of this controversial perspective for Christian doctrine and the scientific enterprise generally. The authors' backgrounds are diverse—ranging from systematic theology to neuropsychology—yet each agrees in seeing creation as God's loving act of divine self-restriction. The key concept, kenosis ("self-emptying"), refers to God's voluntary limitation of his divine infinity in order to allow room for finite creatures who are truly free to be themselves.
This engaging formulation of God's creative work challenges the common conception of God as a divine dictator and provides a more satisfying response to the perplexing problem of evil and suffering in the world. The fruit of discussions sponsored by the John Templeton Foundation, these stimulating chapters bring a needed interdisciplinary approach to this weighty new trajectory in Christian thought.
A stimulating contribution to one of the most important advances in theological thinking in the late twentieth century.
—Journal of Theology for Southern Africa
This is an excellent collection of essays with nary a weak one in the lot. . . . The essays are scholarly and sophisticated, yet the book is sufficiently accessible that it could be used with undergraduates. Those seeking an overview of kenotic and process theology as well those interested in more detailed studies cannot do better than read this volume.
—Theological Studies
An important volume and a model for the way in which theological rigour can inform speculative science to everyone's benefit.
—Expository Times
About John Polkinghorne
John Polkinghorne is a highly regarded scientist and theologian. He is president emeritus of Queens' College, Cambridge and a physicist and Anglican priest. He is also a fellow of the Royal Society and was knighted in 1997. His other books include The Faith of a Physicist and Belief in God in an Age of Science.
Reviews
What other people are saying about Eerdmans John Polkinghorne Collection (2 vols.).