Library of Hebrew Bible / Old Testament Studies (LHBOTS) (382 vols.)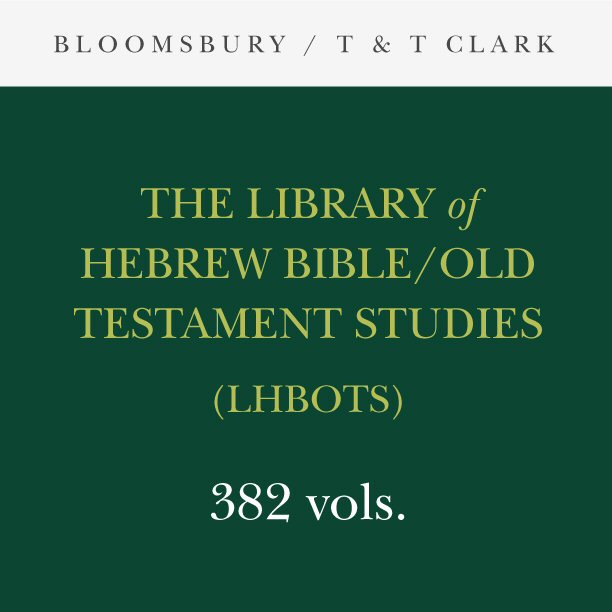 Overview
For over 40 years, the Library of Hebrew Bible / Old Testament Studies (formerly known as the Journal for the Study of Old Testament Series) has provided the foremost studies in Old Testament subjects. With unprecedented and highly-focused research, this unrivalled series expounds the Old Testament according to historical and theological perspectives, social-scientific and literary criticism, reception and cultural theories, and comparative mythological/religious studies. Authors like David J.A. Clines, David M. Gunn, Philip R. Davies, Lester L. Grabbe, and Eugene E. Carpenter show why the LHBOTS/JSOTS series has been one of the most respected sources for Old Testament scholarship. Stay on the cutting-edge of studies in Old Testament research—add this essential series to your Logos library today!
Logos features the largest collection of this series available for purchase. What's more, these digital volumes feature all of the functionality you've come to expect from Logos—you'll be able to look up words with a click and cross-reference Hebrew or theological dictionaries in your library. Bible references appear on mouseover in your preferred translation, and you can perform quick searches across this library to find the material you're looking for. Create collections to manage these resources—perhaps by book of the Bible, so that you can perform searches across each volume on Amos or Exodus, for example, or by critical theory, so that you can find every critical study in feminist/women's studies or in archaeological/architectural studies on the Old Testament. With Logos, you can bring all 380 volumes to the classroom on your tablet or smart phone—without straining your back.
Key Features
Deepens your study of the Old Testament with hundreds of scholarly, academic works
Represents the definitive collection for the study of all things Old Testament
Features most of Logos' currently available volumes in the LHBOTS and JSOTS series
Product Details
Reviews
What other people are saying about Library of Hebrew Bible / Old Testament Studies (LHBOTS) (382 vols.).