The Church: What Is It?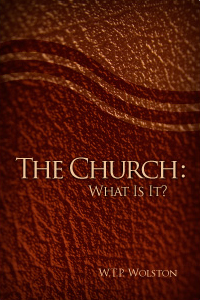 Overview
The preface of a book is usually the apology for its existence. The Author does not tender one in this case, the occasion for its appearance being far too grave. Scotland has lately been convulsed by a judgment of the House of Lords, which was the result of an appeal to it to decide Which is the Church? entitled to certain temporalities.
-From the Introduction
Product Details
Title: The Church: What Is It?
Author: W. T. P. Wolston
Publisher: Galaxie Software
Publication Date: 2004
Reviews
What other people are saying about The Church: What Is It?.