Puritan Reformed Journal (5 vols.) (2009–2013)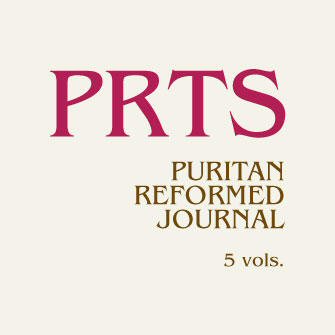 Puritan Reformed Theological Seminary
, 2009–2013
Overview
Combining academic and popular articles that minister to the church, the Puritan Reformed Journal, presents biblically grounded and historically informed articles that serve the entire person—drawing readers into closer relationship to God, and building them up through teaching and discipleship. Published biannually and edited by distinguished scholar Joel R. Beeke, the journal helps bridge the gap between the academy and the church, furthering theological scholarship and enriching the lives of individual Christians. These first five volumes include contributions from scholars such as Gerald Bilkes, Michael A.G. Haykin, Derek Thomas, and J.V. Fesko.
The Logos editions of the Puritan Reformed Journal enhance your study with amazing functionality. Fully integrated into your digital library, the Timeline enables you to instantly contextualize the people, places, and ideas discussed in the journal with thousands of other biblical and world events. Perform powerful searches to instantly gather relevant biblical texts and resources together. Free tablet and mobile apps let you take the discussion with you. With Logos Bible Software, the most efficient and comprehensive research tools are in one place, so you get the most out of your study.
Get all the journals at the best price—including the Puritan Reformed Journal—with the Master Journal Bundle.
This new version of Puritan Reformed Journal fully integrates with the Logos 6 Journal Feature and includes specialized tagging by author, passage, and topic. To learn more, visit our Logos 6 features page.
Key Features
Provides popular articles, scholarly studies, interviews, and book reviews
Bridges the gap between the church and the academy
Presents a classically Reformed viewpoint on a variety of theological topics
Individual Volumes
Puritan Reformed Journal, Volume 1 (2009)
Puritan Reformed Journal, Volume 2 (2010)
Puritan Reformed Journal, Volume 3 (2011)
Puritan Reformed Journal, Volume 4 (2012)
Puritan Reformed Journal, Volume 5 (2013)
Reviews
What other people are saying about Puritan Reformed Journal (5 vols.) (2009–2013).