God's Evangel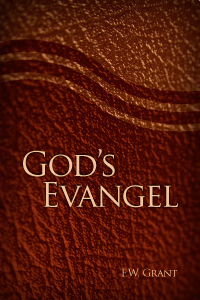 Overview
The lesson of this chapter, as we in our day may read it, is very full in its evangelic teaching. Its two broad features are these, that, let man but take his true place before God, he shall surely find God's mercy for him; and then, also, that this mercy is, and must be, also righteousness. As the apostle puts it concerning the gospel: "It is the power of God unto salvation to every one that believeth." And then, why? "For therein is the righteousness of God revealed." In God's good news to fallen man is His righteousness revealed.
-From the Introduction
Product Details
Title: God's Evangel
Author: F. W. Grant
Publisher: Galaxie Software
Publication Date: 2004
Reviews
What other people are saying about God's Evangel.