Bible Verse T-shirt: Beauty for Ashes (Isaiah 61:3)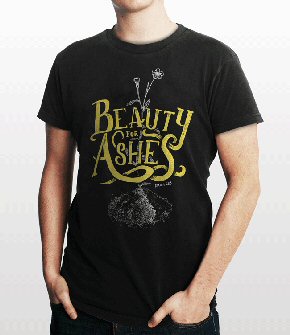 Enjoy free shipping on all pre-orders.
Overview
Made with 100% cotton, this Faithlife T-shirt allows you to share your faith in comfort and style. Featuring a double-needle hem, coverseamed neck, and a yellow-on-black design, this shirt highlights part of Isaiah 61:3—"Beauty for ashes." Shirts are available in sizes S–XL.
Product Details
Item: Bible Verse T-shirt: Isaiah 61:3
Material: 100% Cotton
Sizes: S–XL
Color: Black