Metal Bible Verse Magnets (Set of 5)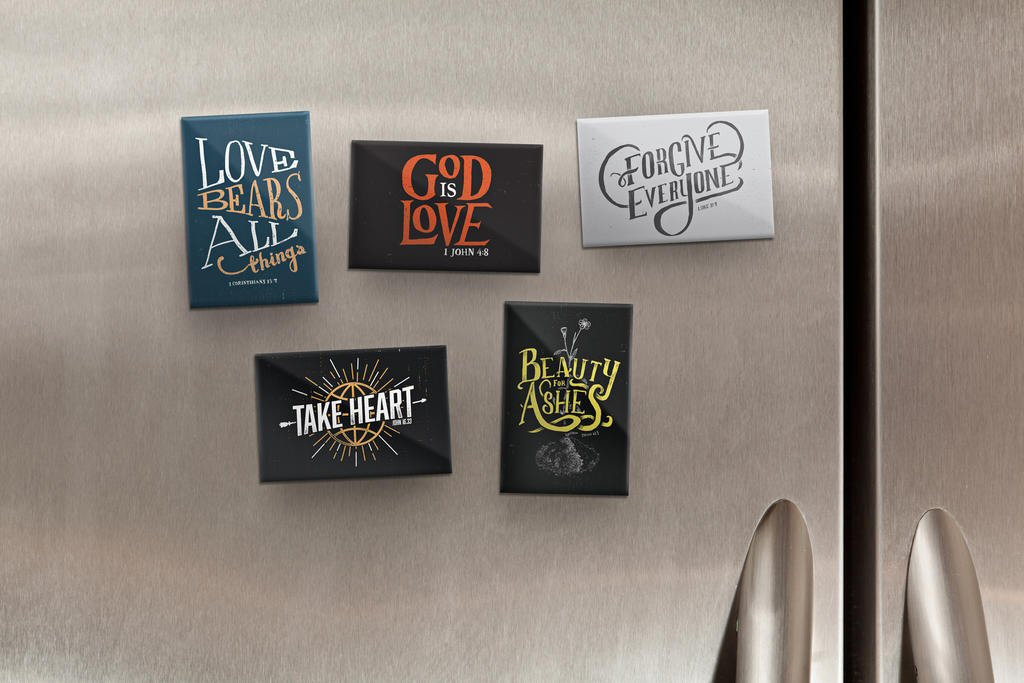 Overview
Inspired by our original Bible Verse Magnets, these all-metal pieces of artwork will encourage you and hold your shopping list to the fridge at the same time. With this set of 5, you can hang them around your house to fill each room with the words of Scripture.
Verses Included
John 16:33
Isaiah 61:3
1 John 4:8
1 Corinthians 13:7
Luke 11:4
Product Details
Item: Bible verse magnets
Includes: 5 original Bible verse postcards
Weight: 20 oz. (set)
Dimensions: 3" x 2"
Included Images
Reviews
What other people are saying about Metal Bible Verse Magnets (Set of 5).