Lexham Glossary of Literary Types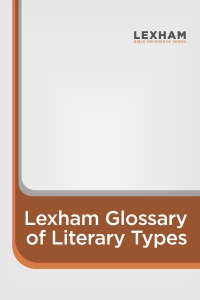 Overview
Several literary types and devices are used throughout the text of the Bible, including allegories, parables, psalms, and letters. This glossary defines the types and devices identified in the Tooman Literary Type Analysis of the Old Testament and the Mackie Literary Type Analysis of the New Testament.
About Douglas Mangum
Douglas Mangum is an academic editor for Lexham Press. He is a PhD candidate in Hebrew at the University of Free State and holds an MA in Hebrew and Semitic Studies from the University of Wisconsin–Madison. He is a Lexham English Bible and Lexham Bible Guide editor, a Faithlife Study Bible contributing editor, a Studies in Faithful Living co-author, a regular Bible Study Magazine contributor, and a frequently consulted specialist for the Lexham Bible Dictionary.
Reviews
What other people are saying about Lexham Glossary of Literary Types.