The People's Bible: Numbers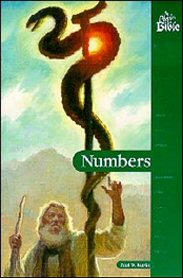 Northwestern Publishing House
, 2002
Overview
Numbers tells the story of God's people in the wilderness after they left Mount Sinai. One generation refused to enter the Promised Land and spent the remainder of their lives wandering in the wilderness. But during those years, a new generation arose, which stood at the Jordan River ready to inherit what God had promised. Numbers is the fourth book written by God's great leader Moses.
Many people have found The People's Bible to be the most reliable Bible commentary series published. It's the laypeople's Bible—down to earth, clearly written, easy to read and understand, filled with practical and contemporary applications. The Christ-centered commentary follows the Scripture sections containing explanations of the text, historical background, maps, illustrations, and archaeological information.
The People's Bible commentaries are great for personal or group study.
Key Features
Historical background
Maps, illustrations, and archaeological information
Practical and contemporary applications
Product Details
Title: The People's Bible: Numbers
Author: Paul W. Kuske
Publisher: Northwestern Publishing House
Publication Date: 2002
Pages: 248
About Northwestern Publishing House
The mission of Northwestern Publishing House is to deliver biblically sound Christ-centered resources within the Wisconsin Evangelical Lutheran Synod and beyond. The vision of Northwestern Publishing House is to be the premier resource for quality Lutheran materials faithful to the Scriptures and Lutheran confessions. NPH publishes materials for worship, vacation Bible school, Sunday school, and several other ministries. The NPH headquarters are located in Milwaukee, Wisconsin.
Reviews
What other people are saying about The People's Bible: Numbers.