Before and After: Biblical Sites, vol. 2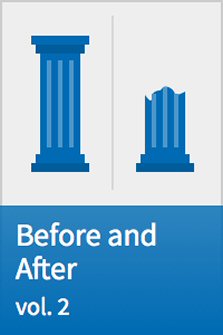 See biblical places then and now
The Before and After tool presents pictures of modern archaeological sites and lets you turn back time by laying over crisp renderings of sites in their ancient glory. As you examine an archaeological image, you can pull the shade over the image to reveal our artist's reconstruction. See the walls of Jericho, the streets of Corinth, the theaters of Ephesus, and the gates of Jerusalem as biblical characters would have. The second volume includes before-and-after images of Ephesus Odeon, the Altar of Zeus in Pergamum, and the Temple of Artemis in Ephesus.
Before and After helps you . . .
See ancient sites in their former glory
Visualize the biblical world
Connect your class or congregation's study with the biblical world
How it works:
Presents images of archaeological sites
Provides a "windowshade" slider that reveals more or less of an artistic reconstruction
Get the following archaeological sites:
Ephesus Odeon
Altar of Zeus
Temple of Dionysus
Temple of Artemis
Reviews
What other people are saying about Before and After: Biblical Sites, vol. 2.