The Contemporary English Version (CEV)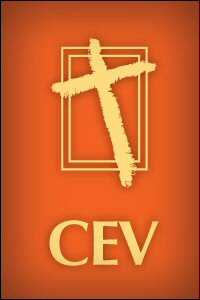 Overview
The Contemporary English Version has been described as a "user-friendly" and a "mission-driven" translation that can be read aloud without stumbling, heard without misunderstanding, and listened to with enjoyment and appreciation, because the language is contemporary and the style is lucid and lyrical. The Contemporary English version is not a paraphrase, but an accurate and faithful translation of the original manuscripts.
With the Logos Bible Software edition, every word in The Contemporary English Version is linked to your entire library. Want to know more about Elijah? Just double-click the word and Logos automatically opens up an entry in your preferred dictionary. Curious about the meaning of baptism? Just right-click the word and choose Bible Word Study from the drop-down box. Logos takes your Bible study to the next level by putting all your resources only a mouse-click away.
Key Features
Understandable and appealing
Accessable in an easy-to-use digital format
Product Details
Title: The Contemporary English Version (CEV)
Publisher: American Bible Society
Publication Date: 1995
Reviews
What other people are saying about The Contemporary English Version (CEV).