Corresponding Notes and Highlights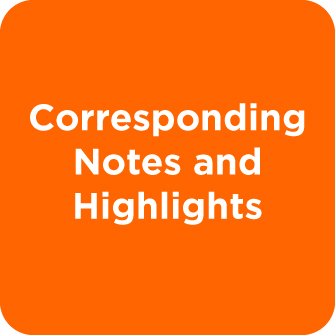 See notes taken in reverse interlinears in your ESV, NIV, NASB, and other translations
With Corresponding Notes, you can now see all the notes you've attached to biblical texts with reverse interlinears. Take a note on the Greek word Εὐχαριστοῦμεν (eucharistoumen) in your Greek New Testament, and with the Corresponding Notes feature, you'll see that same note attached to the equivalent translation in your ESV, NIV, NASB, and many other translations.
Product Details
Title: Corresponding Notes and Highlights
Publisher: Lexham Press
Publication Date: 2015
Resource Type: Features
Reviews
What other people are saying about Corresponding Notes and Highlights.