The Loins Girded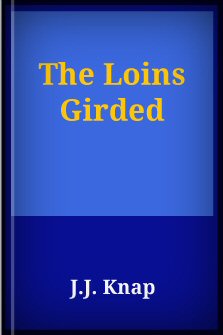 Martien C. Vanderspek
, 1997
Overview
A daily devotional by the Rev. J. J. Knap, English Translation by Martien C. Vanderspek. Meditations for each day with daily readings for each morning, noon and evening, with special meditations for such events as Good Friday, Easter, Pentecost, Leapyear, etc.
Product Details
Title: The Loins Girded
Author: J. J. Knap
Publisher: Martien C. Vanderspek
Publication Date: 1997
Reviews
What other people are saying about The Loins Girded.