Brandon Vogt Recommends Verbum
Verbum is not just the premier Bible software today; it's the most powerful scriptural tool in the history of the Church. Where else can you study the Bible alongside Jerome, Augustine, Aquinas, and Benedict? Or in light of liturgical prayers, conciliar documents, and writings from the saints? Verbum brings all of that to you in an elegant, easy-to-use package. It surrounds the Bible with the riches of Tradition and thereby unveils Scripture in all its color, beauty, texture.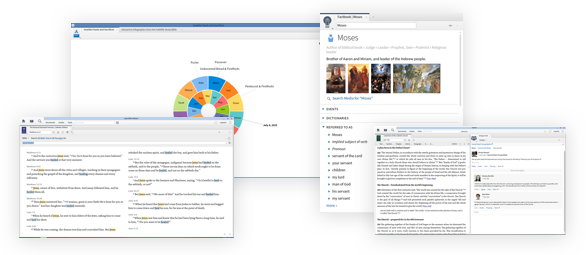 Start with a Verbum library
Verbum libraries will transform the way you study the Faith. Open the Bible and the Catechism right alongside the writings of Church Fathers, popes, and scholars of every age—all interconnected and easily accessible.
Use coupon code BVOGT at checkout to receive 10% off.
---
Free Customer Service
Interest-free payment plans
30-Day money-back
---