Technology for Digital Discipleship
In Verbum, the Catechism is a gateway to the Faith. Catholic education should be at the heart of everything the Church does. At Verbum, we're committed to creating the best tools for teaching and learning the Faith. Lumen, Verbum's high school textbook series, connects your students to a curriculum based on the USCCB Framework, a library of over 200 supplementary titles, and all the powerful tools of the Verbum study platform.
Get a Review Copy
Give Them the Best Access to Information
Verbum books are searchable and interconnected, allowing students to follow threads of thought and engage with multisource learning.
Craft Compelling Lessons
Tests, quizzes, and assignment ideas are provided for teachers for easy assessment and Verbum's unique tools allow for easy customization of lessons. Verbum will be in conformity with the USCCB standards as soon as the review process is completed.
Learn More

"Verbum makes the breadth and vitality of the Catholic Tradition available to each of my students, so that they can study the Catholic faith from the heart of the Church."
Kevin Clemens
Theology Teacher
Benet Academy, Illinois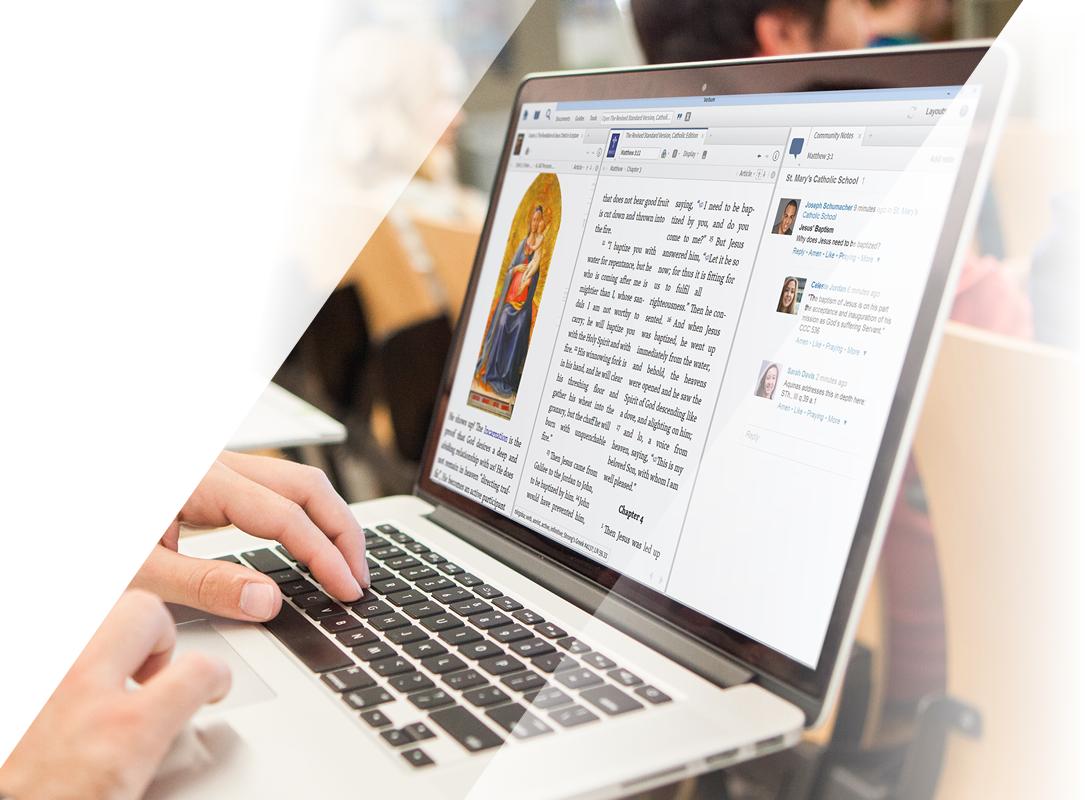 Do More Than Just Read
Search the Catechism in seconds. Link from citations to the desired reference, or hover for a preview. Make searchable notes and highlights right in the text. Share excerpts and bookmark links with your friends. In Verbum, the Catechism is more than a book.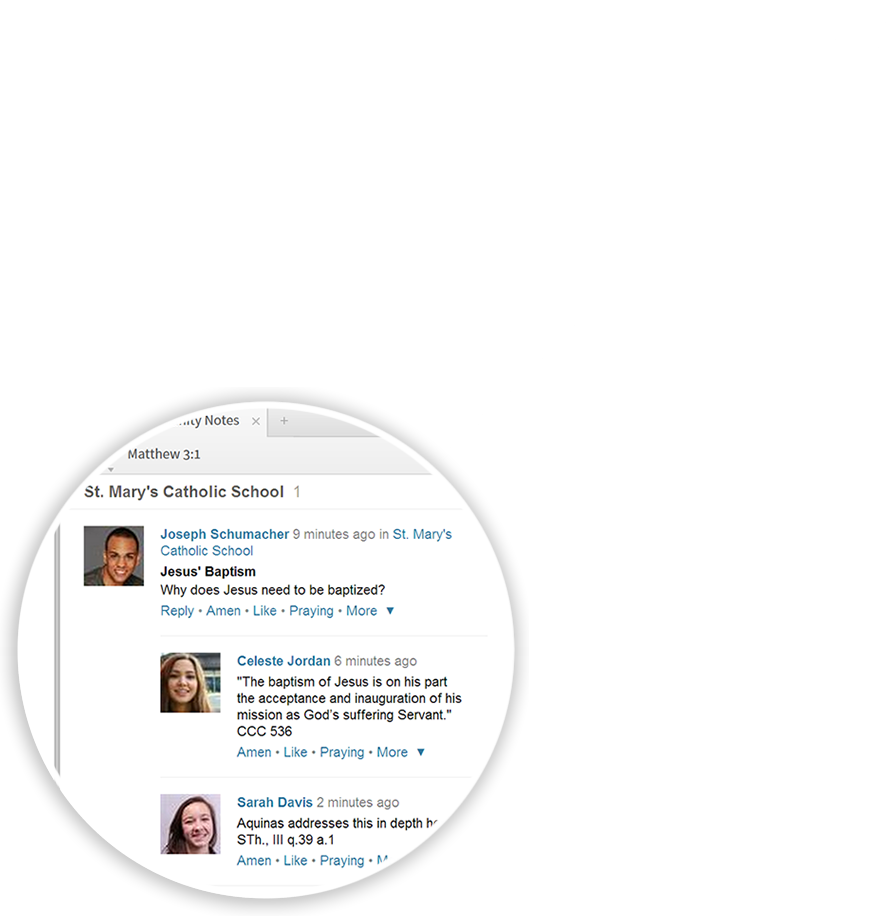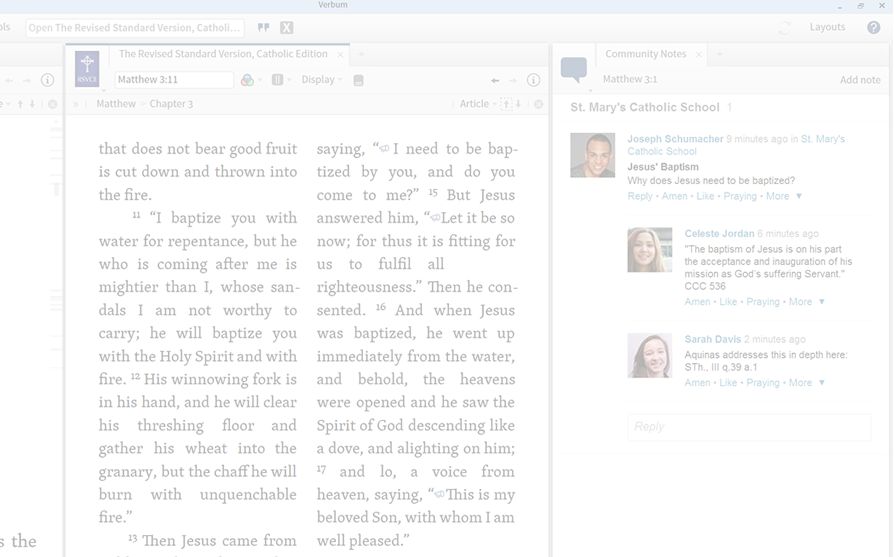 Extend Discussions Beyond the Classroom
Teachers can annotate student texts for guided reading assignments and group students into Faithlife groups to extend learning beyond the classroom.
Find Out How
Prepare Them for Life
Verbum's books cost a fraction of their print price, and since licenses never expire, students will take their library with them for lifelong faith formation.
Get a Review Copy

"Verbum is leading the way for Catholic High School education. Verbum's high school curriculum puts the power of a theology degree in the hands of high school students. Imagine where they will go with such an impressive foundation!"
Fr. Devin Roza
Graduate student in Sacred Scripture
Pontifical Biblical Institute, Rome
Know Exactly What You're Doing
Verbum provides professional training for your school when you sign up — so you'll be sure to use the software to its fullest.